The Youngest in Charge
Kodak Black has the potential to run the South, he just has to stay out of his own way
I'll never forget it, I was scrolling through Twitter one day I kept seeing tweets about some rapper named "Kodak Black". Everybody was tweeting about him because a video had surfaced of Drake "dancing" and vibing out to one of his hit songs "Skrt". I saw the video, I could faintly hear the song but the beat sounded crazy! So, being the type of person I am I went and looked him up to see what he was about. Come to find at the time the kid was only 18.
The Heart of The Projects
When I heard the "Skrt" I automatically assumed Kodak was from some part of Louisiana. But I looked him up and he from a rough part of Florida called Pompano Beach aka "The Ugly". After hearing "Skrt" and looking into Kodak, I asked my homeboys if they heard of him and only one of my niggas had. My man Skeem told me to go and listen to Kodak's Heart of the Projects tape. The tape starts off with the monumental scene from 'Boyz In The Hood' when Ricky gets shot, I wasn't really expecting that because Kodak felt like more of "turn up" type of rapper. After a few listens to the tape I became a fan. The unique flow and delivery combined with the fact that he was actually saying some real shit got me. Another banger that came from Kodak around this time was "No Flocking". The production was crazy while the lyrics were a stance against the use of synthetic marijuana, or flakka, used prevalently in Florida. At this time Kodak reminded me of a reincarnated 'Lil Boosie' particularly in the earlier part of Boosie's rap career.
Institution
Now after hearing Heart of the Projects, I was looking forward to what Kodak had in store next. After battling with some legal troubles Kodak had to a slight bid but in the midst of this, his team dropped a mixtape on Christmas day of that same year entitled Institution. This tape was Kodak putting his stamp on the rap game that he was here to stay. This tape is my personal favorite it has the perfect balance of bangers and songs that make you stop and go like "damn, that was some real shit." It seems like on every tape of his he has a song that makes you think, again drawing comparisons to Lil Boosie. Take the song "ThankFul" where he's giving his testimony, the line that stuck out to me was;
"Every morning when I wake I hit my knees & pray im so thankful I learn a new lesson everday."
It's a very simple line but you don't expect that to come from a 18  year old kid from the bottom. This tape has no features and its 24 tracks. I'm usually against long mixtapes but this one reeled me. I can bump it straight through with no skips. It also featured this classic.
Lil B.I.G. PAC
Okay now Kodak is making a name for himself in the rap game and he's getting a lot of attention from 'OG' rappers. He just can't seem to shake the law and legal issues though. Like before his legal troubles didn't stop the music from coming. In June 2016, Kodak was set to drop his fourth tape and there was a little controversy behind the title and a tweet from the Finesse Kid.
Yes, you read that right, this nigga said he was better than two of the greatest rappers of all time. I laughed this tweet off but it showed me that Kodak has irrational confidence, which is essential in the rap game because its a ton of competition. A few weeks later he then annouced the name of his next mixtape "Lil B.I.G. PAC". This 12 track tape featured the Hook God PnB Rock, the Trap God Gucci Mane, and last but not least Boosie Badazz himself. I feel this was a very solid tape that had a lot good tracks. The song "Too Many Years" with PnB seemed to be the fan favorite, another one of those heartfelt joints. My personal favorites are between "Gave It All I Got" and "Purp".
"I try to keep everybody happy but I just end up hurt & Lord knows that I'm blessed but sometimes I feel cursed." 
I felt this line from "Purp" in my soul. This is the number one reason why I rock with Kodak so heavy, he makes music I can relate to and its no better feeling than hearing what you are thinking on a track. After this mixtape did well, Kodak was included in the 2016 XXL Freshman Class.
Painting Pictures
Kodak finally released his debut album at the end of March. This time he brought along Bun B, Future, Jeezy, and A Boogie for features. The debut album was everything I expected it to be. While Kodak was locked up I would listen to his music like "Damn, we need Kodak on a Metro beat", this album granted my wish. The hit single "Tunnel Vision" was produced by Metro Boomin, Southside, & CuBeatz and that beat is crazy! The Kodak-Metro collab was everything I imagined it would be. The Finesse kid also snatched up A-list producer Mike WiLL Made-It for one of my favorites on the album "Corrlinks and JPay." This 18 track album flows really well from top to bottom. Its safe to say that Kodak Black has not let me down musically.
"That boy a Jimmy told me Black you a prophet, nigga
cause when you, spit that real shit that be like God sent you"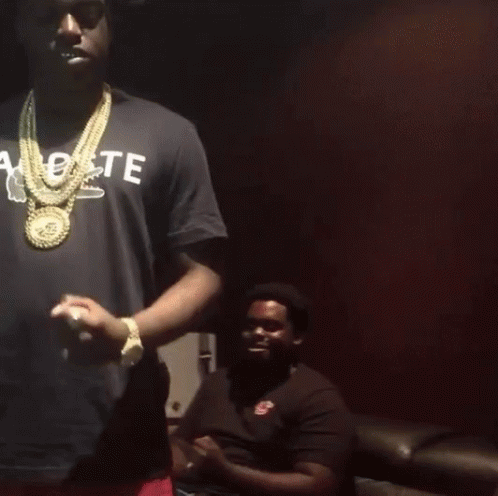 Three weeks after releasing his debut album Kodak was arrested again for violating house arrest. He went to a nationally televised fight and walked out to the ring with Adrien Broner while rapping his hit single "Tunnel Vision" despite that being against the terms set at his release. It frustrates me that Kodak doesn't have any leadership in his inner circle, it seems like he has a bunch 'yes men' in there. One of these older rappers should take him under their wing instead of constantly hating on the new generation of rappers (you know who you are), but that's a conversation for another time. Kodak obviously needs some guidance on how to maneuver outside of rap. I say that to say this, Kodak's worst enemy is himself – if he can just stay out the way and keep making good music he can run the southern rap scene. Kodak did a 30-day program to avoid prison time. He's now out and he's already back in the studio working. He just dropped a new song and video called "First Day Out" which looks to be another banger. Hopefully Kodak Black is out for good.